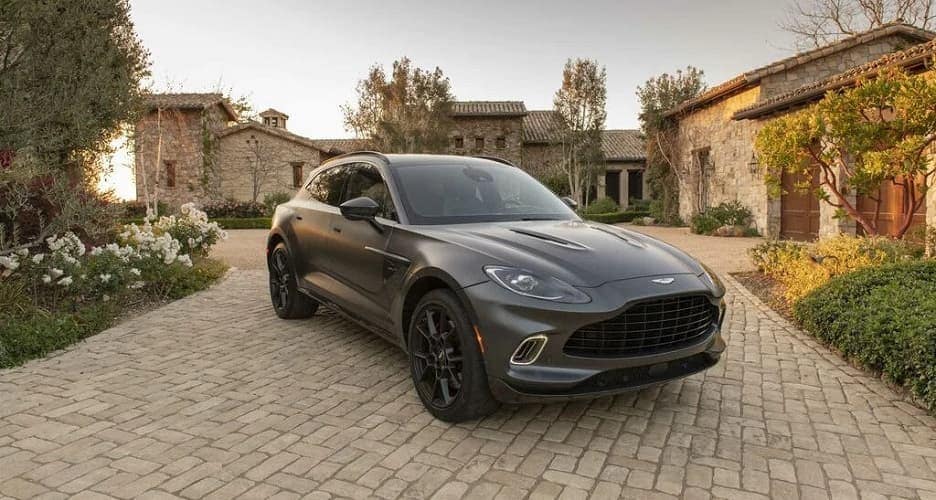 Introducing Aston Martin's First SUV
Meet the all-new Aston Martin DBX, the next crossover bred to bridge the gap between performance and luxury. Available in early 2022, this modern machine is setting a new standard of excellence for what drivers can expect in a top-tier SUV, and the rest of the world is already starting to take notice. The highly-anticipated DBX has been in the works for years, and seeing it finally come to fruition is a thrill for Aston Martin just as much as it is for drivers who are eager to get behind the wheel.
"Seeing a DBX development prototype in action is a momentous chapter in the story of our first SUV, for it is the moment it really comes alive. DBX is so much more than 'just' an SUV; it will be the first model built at our brand-new facility in St. Athan. As such, it is very much the start of a bold new era in the company's long history." 
    - Andy Palmer, Aston Martin Lagonda President and Group Chief Executive Officer.
If you wanted to sum up what the DBX means in a neat package, it provides all of the comfort and convenience you would want in an SUV while delivering a high level of performance that can only be found in a sports car.
Aston Martin DBX - Suited For Your Lifestyle
Aston Martin knows that a personal vehicle is not only an outward expression of the driver, but an asset that is utilized in everyday life. That's why DBX owners will be able to outfit their DBX to suit their lifestyle by choosing to equip their ride with one of 11 optional accessory packs.
Expression - Key pouch, polished carbon fiber tail pipe finishers, comfort headrests, illuminated tread plates, and valve caps with Aston Martin wings.
Touring - four-piece luggage set, cabin saddle bags, lockable stowage under front seat, and emergency kit.
Sanctuary - battery conditioner, car cover (indoor), and clean & care kit.
Interior Protection - all-weather floor mats, all-weather load space mat, rear bumper protector, and seat covers.
Essentials - center console organizer, heated front cup, rear seat entertainment holder, and carpet boot mat.
Pet - dog partition, portable washer, rear bumper protector, and dog accessory pack.
Event - event seating, modular hamper, picnic blanket, and Aston Martin umbrella storage.
Field Sport - gun cabinet and shooting stick.
Adventure - mud flaps, roof cross bars, wet bag storage, and heavy-duty tread plates.
Snow (requires Adventure Pack) - ski rack (roof mounted), ski bag, boot warmers, and snow chains.
Bike (requires Adventure Pack) - bike rack (roof mounted) and portable washer.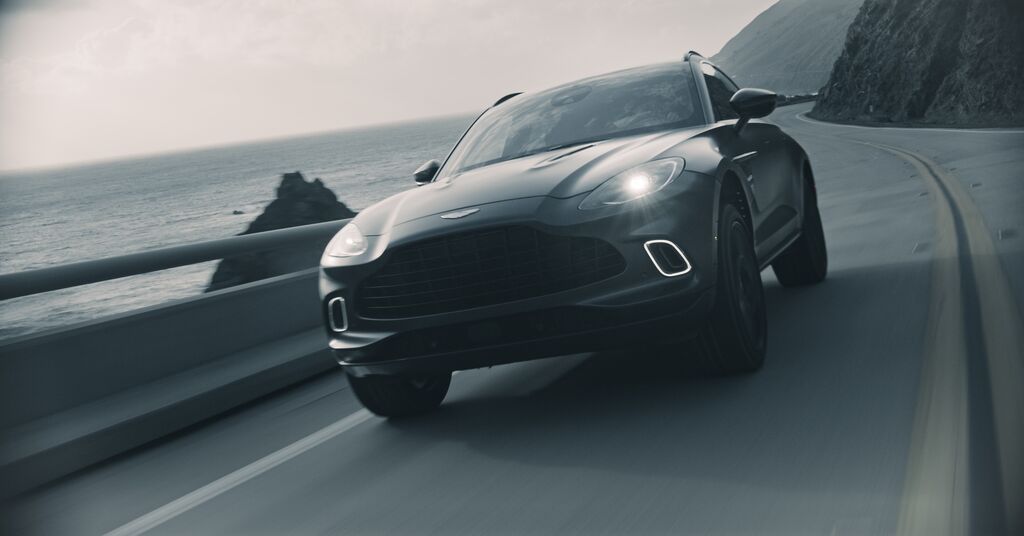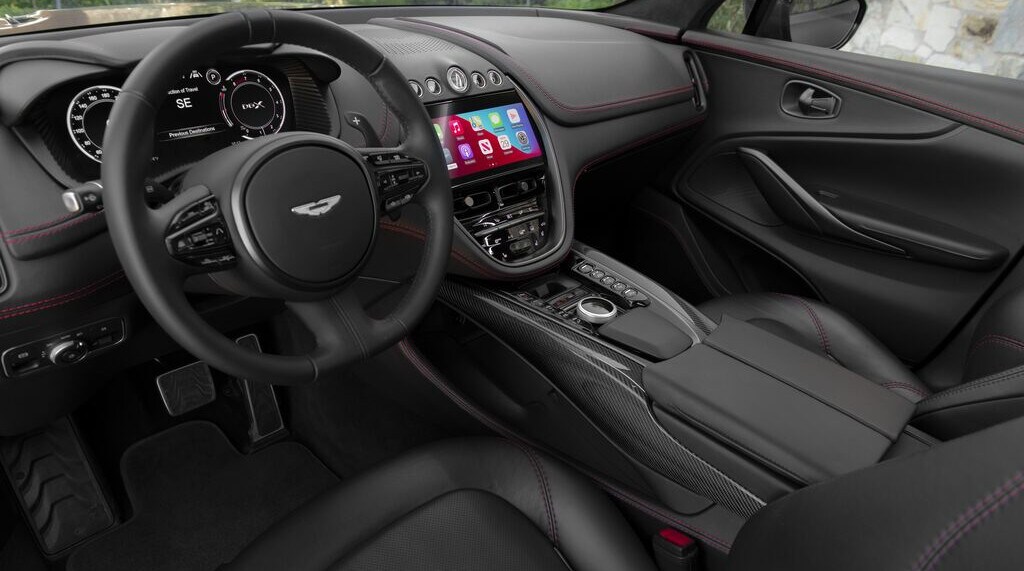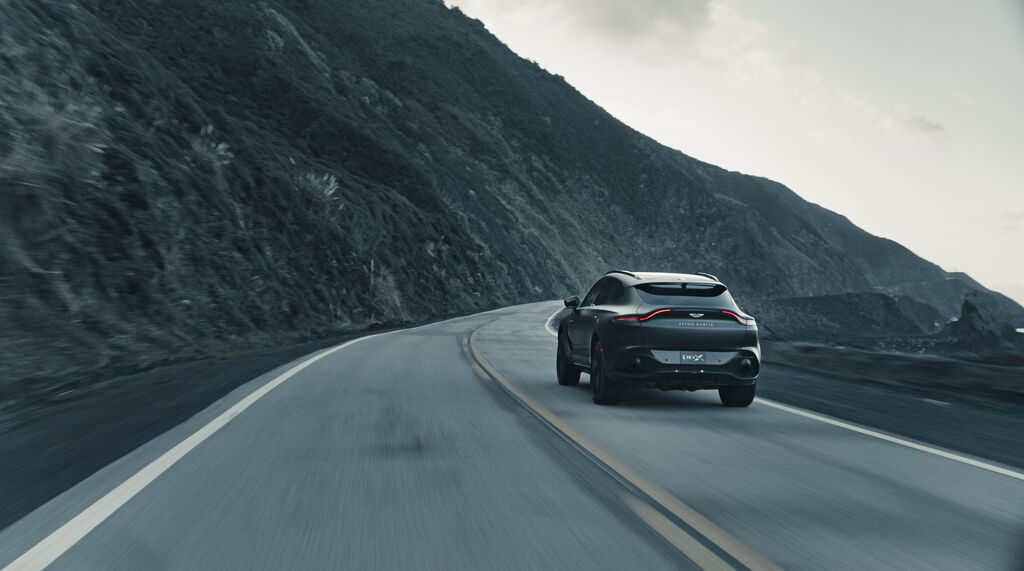 DBX Unprecedented Power
Aston Martin's design team paid special attention when it came to figuring out what to include as part of the performance package for the DBX. In order to deliver an optimal driving performance, the DBX will feature a 4.0-liter twin-turbo V8, tuned to deliver the same familiar thrill that you can get in a modern GT. Furthermore, the DBX's V8 engine surpasses the performance credentials of other similar crossover models in its class by delivering 550PS and 700Nm of torque.
"We have concentrated our work to ensure that the calibration and tune of this 4.0-liter twin-turbo V8 delivers both the everyday usability and refinement expected by SUV owners. However, we have also focused heavily on matching that with the engaging driving dynamics that are commanded by our brand and inherent in every Aston Martin and early indications of the car's overall performance have been incredibly promising." 
    - Matt Baker, Aston Martin Chief Engineer.
Luxury SUV Without Limits
Open the door of the DBX and step into a world of refinement. The interior of the DBX is extremely comfortable and provides a long list of amenities you might expect with a little extra peppered in for good measure. Aston Martin has remained tight-lipped about specifics for what the interior cabin might look like but drivers can anticipate fine leather, genuine wood trim, real metal accents, and room to seat at least four adults comfortably. Details regarding features like the infotainment system, cameras, safety tech, and smartphone connectivity are also under wraps but you should hold onto your hats when the official unveiling finally takes place. The DBX is going to be unlike anything you have ever seen before.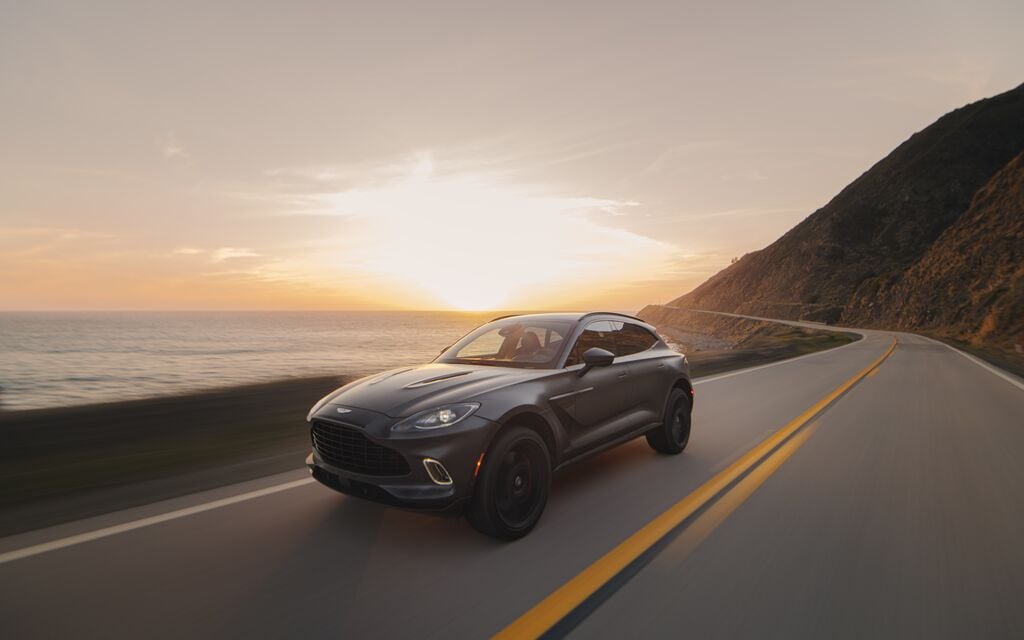 Test Drive The New Aston Martin DBX
You can confirm your interest in the DBX and take it for a test drive at Napleton's Aston Martin of Downers Grove or Napleton's Aston Martin of Chicago. Simply follow the form below so we can get in touch with you when the new crossover becomes available at our dealership. If you have any questions in the meantime, feel free to give us a call at
844-878-5394
so you can speak with a knowledgeable member of our staff.
Inquire About The The All-New DBX SUV & Schedule A Test Drive
* Indicates a required field