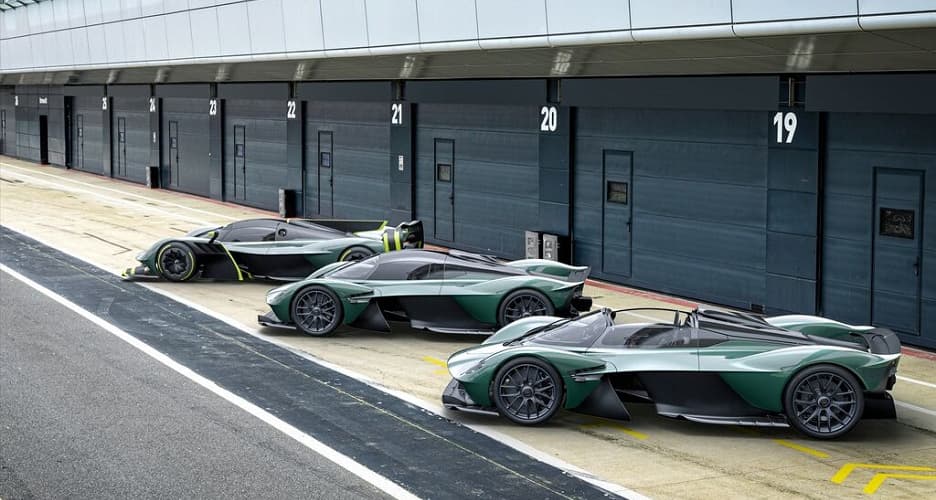 The Aston Martin Valkyrie
The ultimate expression of a hypercar, the new Aston Martin Valkyrie, is ready for your inspection. Introduced to acclaim at the Goodwood Festival of Speed 2021, it is a prime example of what motivated engineers, using the latest technology, are capable of designing and manufacturing. Available in extremely limited numbers, we can help you create your dream hypercar today.
Its name is rooted in Norse mythology, but in this case, the Valkyrie is an example of the highest-performance hypercar from the Aston Martin brand. That designation makes it ultra-exclusive too! In this case, that means only 150 copies will be built for worldwide distribution. A faster, more track-oriented version known as the Aston Martin AMR Pro will be limited to 25 copies. Think of the Aston Martin Valkyrie as a Formula 1 car for the street. It has been built using Formula 1 technology and an assist from several teams, including the brand's own Aston Martin Cognizant team.