Brand New Aston Martin AM-RB 003 Coupe
Napleton's Aston Martin Chicago - Napleton's Aston Martin Downers Grove
Meet the New Aston Martin Coupe
The AM-RB 003 Coupe is Aston Martin's third hypercar but the first of its kind built with practicality in mind. While this vehicle was intended for more everyday road use, the supersonic design is uncompromising on Aston Martin engineering and state-of-the-art F1 technology. The AM-RB 003 truly is a performance-bred predator that is redefining the phrase, "where the rubber meets the road." The AM-RB 003 was the original pre-production name for what is now known as the
Aston Martin Valhalla
hypercar.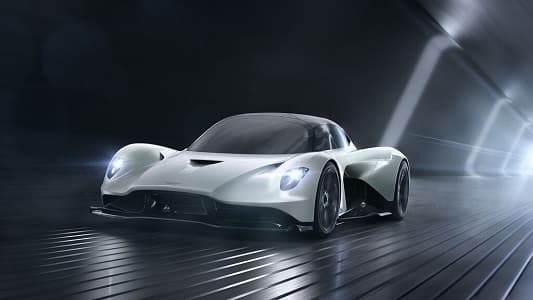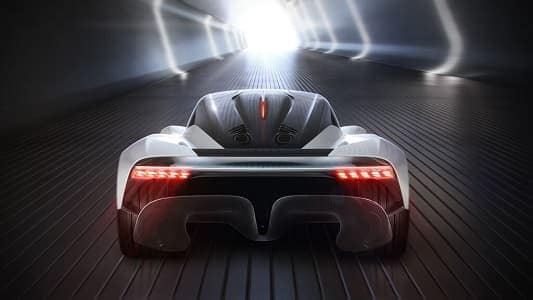 Son of Valkyrie
"We were quite deliberate in AM-RB 003 to not disguise its lineage, but we were equally emphatic that it would be a distillation of Aston Martin Valkyrie and not a dilution." - Miles Nurnberger, Aston Martin Director of Design
Following in the footsteps of the Valkyrie and Valkyrie AMR Pro, the AM-RB 003 is an all-new hypercar in Aston Martin's mid-engine story. While the design is influenced by its predecessors, it is still very much its own car. The body was designed with a lightweight carbon fiber sculpted for maximum aerodynamic benefits to cut through the air and the road like a sharp knife on wheels.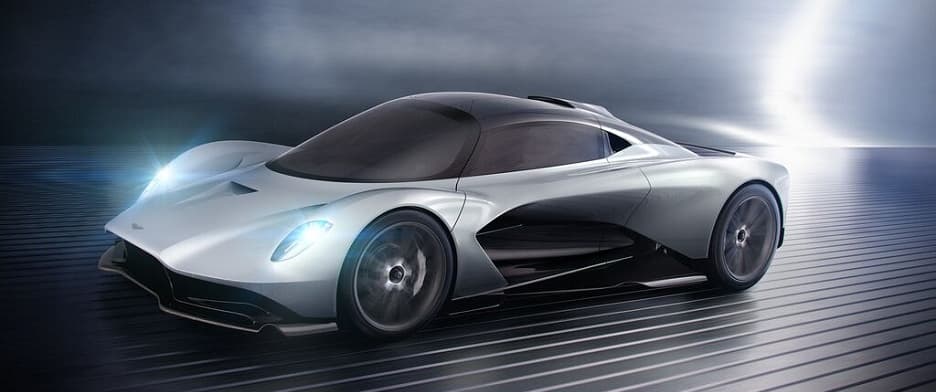 AM-RB 003 Performance & Practicality
The AM-RB 003 is the road-legal offspring in Aston Martin's hypercar lineup but it doesn't skip on performance. This car will generate the high-levels of downforce you might expect from an Aston Martin hypercar while still being able to make everyday trips like driving to the gym or grocery store.
With an innovative hybrid turbo V6 engine and an F1-inspired 8-speed dual clutch transmission, the AM-RB 003 has enough power to outperform any other car on the road. It will also be the only street-legal car equipped with the Nexcel sealed oil system to ensure sustained optimum engine performance.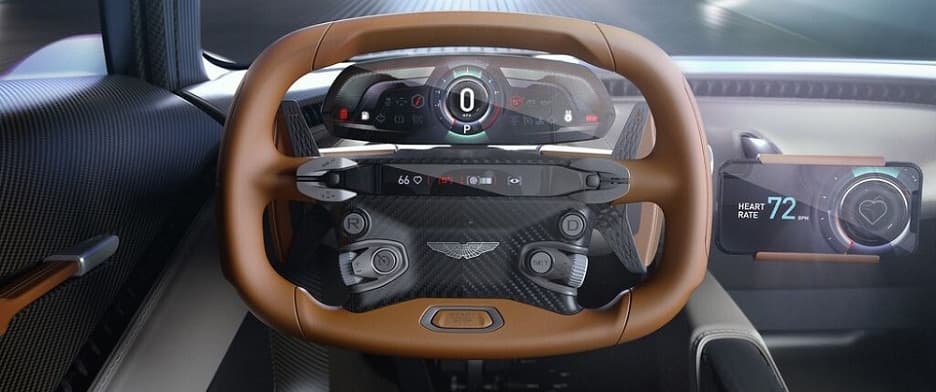 Aston Martin Innovative Technology
The AM-RB 003 is engineered with NASA-verified FlexFoil aircraft morphing technology. This allows the coupe to create a variable airfoil across the rear of the body to improve performance and efficiency while reducing wind noise and turbulence.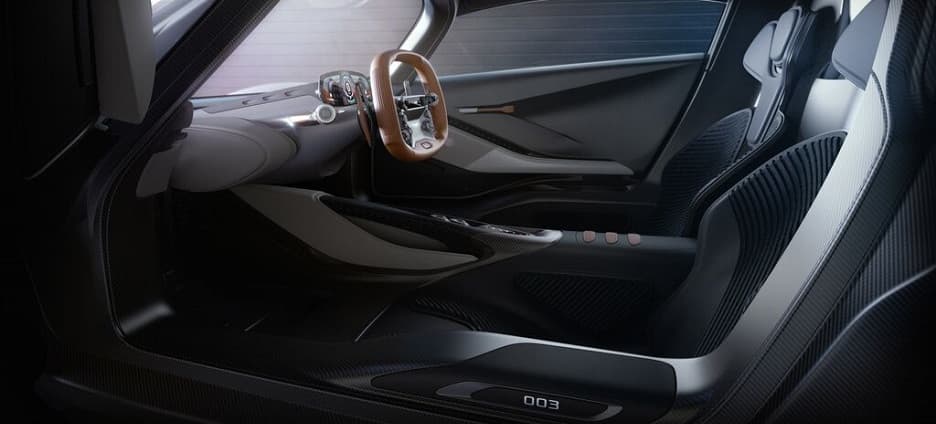 Inside the Aston Martin AM-RB 003 Interior
Just because the AM-RB 003 is road-legal, that doesn't mean it was designed like every other vehicle. It is still very much a hypercar designed with apex ergonomics in mind. The cockpit was engineered for a driver-focused environment to make the seat position, pedals, and steering wheel work harmoniously together. The display screen is mounted on the steering column to allow unobstructed views through the steering wheel and comes equipped with the Infotainment system to easily connect a smartphone for functionality and simplicity. Still want to learn more about this Aston Martin hypercar? Check out our
Valhalla
page for even more details.
Available in 2024 - Pre-Order Your Aston Martin AM-RB 003 Today
* Indicates a required field